Anthony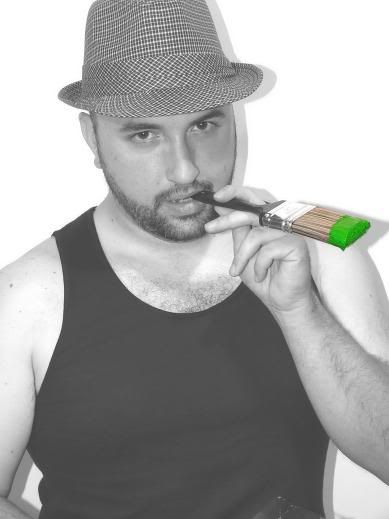 When were you in cast, when did you join, or how long have you been in cast?
My 500th show is on May 4th. Lawd have mercy.
What is your favorite part to play?
Brad, cuz I relate to him the most and Frank, cuz I like being a bad muthafcuka. Crim is also growing on me because of the opportunities to improvise. I like doing rules. I also play Magenta from time to time because I lost a bet.
Which scene is your favorite?
Basically the entire 1st act is my favorite. It's all down hill from there.
Which character is your favorite?
I find Pat Quinn's on-screen struggle with sobriety to be the stuff that Hollywood magic is made of.
Do you have a Favorite callback?
"Are you on drugs Riff?" Makes me laugh every time I hear it. I also enjoy "and he gave it to her.. IN THE BUTT" cuz I'm 12.
Where are you from?
Rhode Island and Florida.
What do you do for work or what do you study in school?
I'm a television producer and an artist for Trader Joe's.
What interests you beside RHPS?
I love music. Mostly Prince. I also have a TV show (yeah, for reals). It's called THE HOUSE and if you're not watching it, you're dead to me. You can also hear my Podcast, The House of Pop Culture, on itunes, finally I sing with Encore Vocal Ensemble. I'm tired a lot.
What is your favorite non-RHPS movie?
The list includes, but should not be limited to "Amelie", "South Park", "Airplane", "Guess Who's Coming To Dinner?", "A Raisin In The Sun" and "Hairspray", but the greatest movie ever made is "Showgirls", which shoulda been a musical.
What is your favorite book or who is your favorite author?
The best recent book I've read is "Misadventures in the 213" by Dennis Hensley. Hilarious and hit very close to home for yours truly.
A little more about me.
Thanks everyone for coming to the show and your support. We love you all.